ibidi Product News: ibidi Releases Bovine Version of Collagen Type I for Cell Culture Applications
Munich, Germany—ibidi is now offering two versions of Collagen Type I with different origins: the new bovine and the already popular rat tail. With this addition, scientists have the option to choose a collagen that best matches their preferences and experimental needs.
The ibidi Collagens Type I can be used in a wide range of cell culture applications. They are ideal for building a 3D scaffold for organoids and spheroids, creating biological extracellular matrices (ECM) for 3D cell culture, and promoting cell attachment with a collagen coating.
The collagens offer high purity and quality, ensuring reproducible experiments. They are non-pepsinized, which means they are acid-extracted instead of pepsin-extracted, unlike other collagens. This method, plus the very mild manufacturing process, results in the preservation of the maximal nativity of the collagen.
The ibidi collagens are an essential component for in vitro cell culture studies, especially for three-dimensional cell culture, organoid culture, and tissue engineering. Both collagens are in stock and available for shipping. Researchers interested in testing them can purchase trial packs at: ibidi.com/collagen.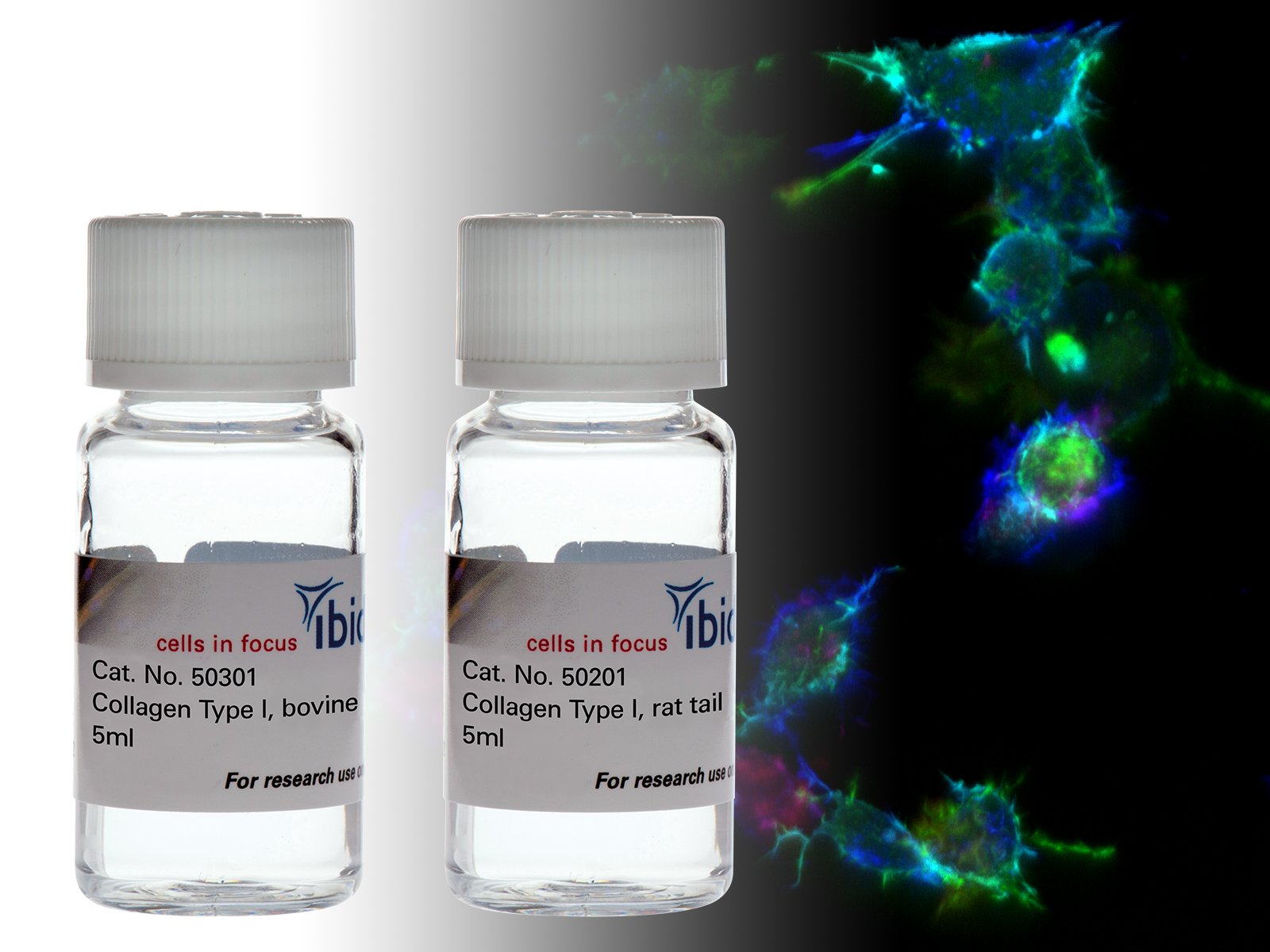 About ibidi GmbH – ibidi.com
ibidi GmbH, located in Gräfelfing near Munich, Germany, is a leading supplier of functional cell-based assays and products for cell microscopy. The ibidi range of products offers solutions for classic cell culturing, and also complex assays (e.g., angiogenesis, chemotaxis, and wound healing). Their products help facilitate an understanding of the development of various diseases and related therapies. ibidi's customers are working in scientific institutions, industrial pharmacology, and biotechnology. Technology development at ibidi is supported by the BMBF (Bundesministerium für Bildung und Forschung). The products are sold to customers worldwide.
Contact Details:
ibidi GmbH
Lochhamer Schlag 11
82166 Gräfelfing
Germany
[email protected]
https://ibidi.com