Kytopen Announces Collaboration with leading bioengineer Omid Veiseh, PhD. to Fuel Genome Engineering Research and Accelerate Cell Therapy Discovery
CAMBRIDGE, Mass. — Kytopen, a leading biotechnology company specializing in scalable gene editing platforms, today announces a strategic collaboration with Rice University's prestigious Omid Veiseh Laboratory. This collaboration aims to drive cutting-edge research in genome engineering and expedite the discovery of novel cell therapies. Omid Veiseh, PhD, an eminent expert in bioengineering and Associate Professor of Bioengineering and CPRIT Scholar in Cancer Research, will host the placement of Kytopen's newly announced, high-throughput gene editing instrument, Flowfect Discover™, along with Kytopen's manufacturing-scale platform, Flowfect Tx™, at his renowned translational medical research laboratory.
"Cell therapy discovery holds tremendous promise for addressing challenging diseases such as cancer and rare disorders. Translational Medical Research Centers, such as Rice University, play a vital role in spearheading innovative medical therapeutic research." says Kytopen CTO, Bethany Grant. "We are proud to collaborate with the renowned Veiseh Lab and present a scalable solution to a bottleneck in their genome engineering processes so their team can do more innovation, saving time and funds, and enabling the team to focus on finding the next potential cure."
Flowfect™ platforms utilize the same single technology which combines continuous fluid flow with electric fields for non-viral delivery of payloads such as mRNA, DNA, and CRISPR Cas9 RNP to billions of cells in minutes. In May 2023, Kytopen revealed the Flowfect Discover™ platform and strategic partnership with industry leading CDMO, BioCentriq. This newly automated, low-volume instrument can perform high-throughput transfections for drug target discovery, screening, process optimization, and enables predictive scaling to manufacturing volumes using the Flowfect Tx™. The synergy between the two platforms reduces the time of therapeutic development from years to months reducing the overall costs of creating and manufacturing precious therapies.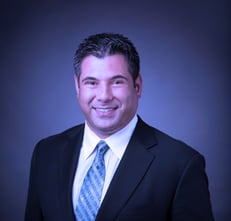 Omid Veiseh, PhD. Associate Professor of Bioengineering, Rice University
"Our lab focuses on engineering next-generation treatments for a wide range of human diseases by leveraging the latest synthetic biology, immune engineering, and materials science techniques to develop innovative cell-based platforms for real-time production of biologics." said Professor Omid Veiseh, PhD. "The use of Kytopen's technology will enable us to further our goals of creating engineered cell platforms that are clinically relevant and translatable. Our lab's projects span a wide range of disease indications, including cancer, autoimmunity, metabolic regulation, wound healing, and infectious diseases."
"This collaboration exemplifies our dedication to solving cell therapy manufacturing problems at the discovery stage." expressed Greg Crescenzi, CCO of Kytopen. "By equipping researchers at the forefront of cell therapy discovery at Translational Medical Research Centers with Flowfect® platforms, we aim to revolutionize the field of cell therapy discovery, reduce costs associated with scaling and manufacturing, and ultimately improve patient access to the next generation of life saving medicines."
ABOUT KYTOPEN
Kytopen is an MIT startup developing platforms to accelerate the discovery, development, and manufacturing of gene-modified cell therapies. The scalable Flowfect® solution combines microfluidics and automation to make this process easier, faster, and more cost-effective than current state-of-the art solutions. In 2017, Dr. Cullen Buie (Associate Professor of Mechanical Engineering at MIT) and Dr. Paulo Garcia founded Kytopen. Together they co-invented proprietary Flowfect® technology for high-throughput genetic modification of cells. Kytopen products are provided for Research Use Only. Not for use in diagnostic or clinical procedures.