Wiley Announces the Release of KnowItAll 2024 with New Multi-Technique Quantitation Tool and Additional Advances for Spectral Analysis Workflows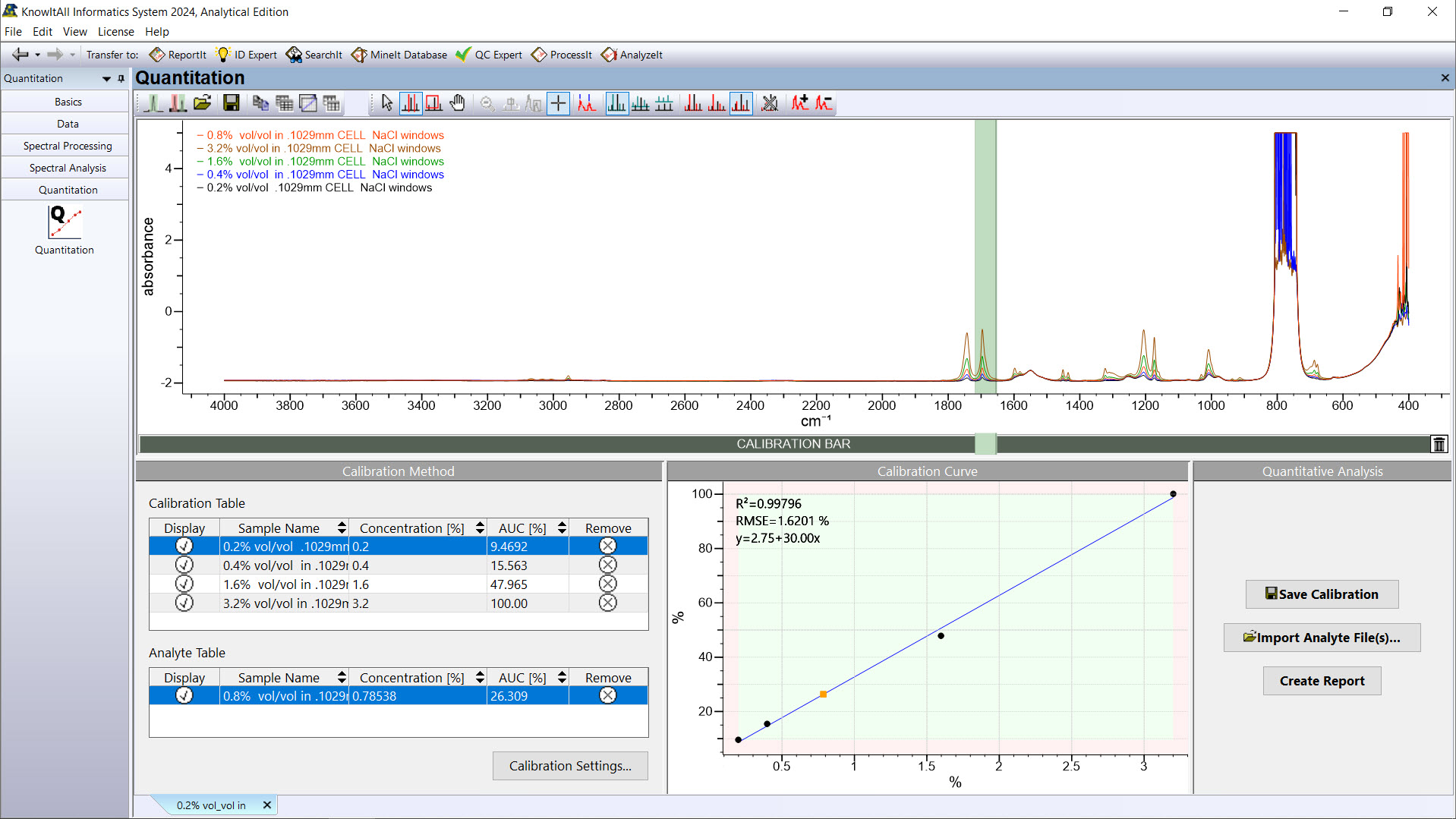 Hoboken, NJ —  Wiley, a knowledge company and global leader in research, publishing and knowledge solutions, today announced the release of the KnowItAll 2024 Analytical Edition, the latest version of its spectral software that offers solutions to analyze, identify, quantify, and manage analytical and chemical data.
When it comes to chemical quantitative analysis, researchers often find themselves navigating multiple software packages. Mastering multiple software packages to achieve the same level of expertise, reproducibility, and interoperability is a major pain point and a training challenge. Further disruptions to analysis occur when lab personnel are forced to switch tools, or cut and paste between packages, depending on the type of analytical technique or data format.
To overcome these challenges, Wiley's new integrated KnowItAll Quantitation option provides a single, easy-to-use tool to perform these tasks consistently in a vendor-neutral environment that supports multiple techniques (GC-MS, IR, Raman, UV-Vis, GC) and instrument formats. KnowItAll Quantitation provides users with an intuitive, step-by-step process in a single interface and includes methods for: external calibration, internal calibration, and standard addition analysis.
This release also includes many advances and improvements to our analysis, data management, processing, and reporting across multiple techniques. We also included major updates to our NMR workflow and LC-MS databasing.
"Wiley's KnowItAll has always helped us answer 'what' is the identity of a substance. With the 2024 release, KnowItAll will now be able to help us answer 'how much' of the substance there is. By adding quantitative analysis, we complete and simplify the analytical workflow across multiple analytical techniques, saving labs valuable time in analysis and proficiency training," said Graeme Whitley, Director, New Business Development at Wiley. "In this release, we also added an optional AI-predicted IR library, based on a new AI predictive model and have made significant improvements to our NMR workflow and LC-MS databasing to bring them toward the standard of excellence set by our benchmark IR, Raman, and GC-MS workflows."
KnowItAll Software offers solutions to analyze and manage multiple types of spectral and chemical data in multiple file and instrument formats. KnowItAll's integrated toolsets eliminate the need for multiple software packages and increase overall lab efficiency and staff proficiency. Combined with Wiley's comprehensive, high-quality spectral reference libraries, it provides an unparalleled solution for fast, reliable spectral analysis. Learn more at sciencesolutions.wiley.com.
To learn more about What's New in KnowItAll 2024, please visit: sciencesolutions.wiley.com/whats-new-in-knowitall-2024
About Wiley
Wiley is a knowledge company and a global leader in research, publishing, and knowledge solutions. Dedicated to the creation and application of knowledge, Wiley serves the world's researchers, learners, innovators, and leaders, helping them achieve their goals and solve the world's most important challenges. For more than two centuries, Wiley has been delivering on its timeless mission to unlock human potential. Visit us at Wiley.com. Like us on Facebook, and follow us on Twitter and LinkedIn.