PIXELGEN TECHNOLOGIES CLOSES SERIES A FINANCING TO SUPPORT COMMERCIAL EXPANSION OF GROUNDBREAKING SPATIAL PROTEOMICS TOOLS FOR SINGLE CELLS
/
Industrifonden and Navigare Ventures fund $7.3 million round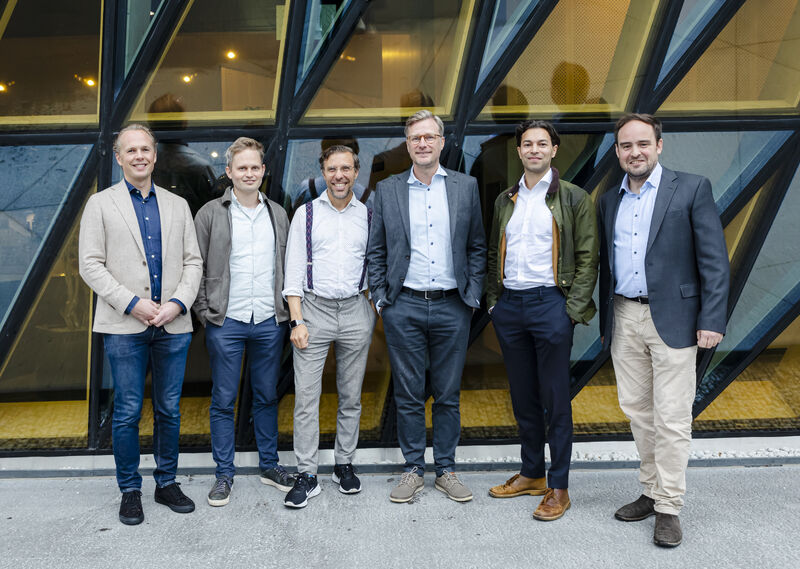 STOCKHOLM — Pixelgen Technologies®, a leader in spatial proteomics for single cells, announced today that it has closed a Series A financing of approximately $7.3 million. The round was led by new investor Industrifonden, Sweden's venture capital fund, and Navigare Ventures, an investor in Pixelgen's Seed round. Proceeds from the financing will support the commercial expansion of Pixelgen's recently launched spatial proteomics tool for analyzing cell surface proteins on single cells to transform drug discovery and basic science.
"Pixelgen has made great progress since we emerged from stealth less than a year ago. Last month we shipped our first product to advance drug development and research in immunology, and we've expanded our team with top talent," said Pixelgen CEO Simon Fredriksson, Ph.D. "As we enter this next phase of growth, we are grateful and honored to have the support and expertise of Industrifonden and Navigare Ventures and look forward to their contributions."
In conjunction with the financing, Industrifonden Senior Investment Director Patrik Sobocki, Ph.D., will join Pixelgen's board of directors. Sobocki brings decades of experience in healthcare, technology, and entrepreneurship to the board, in addition to his background in international research and development and commercial leadership roles in global pharmaceutical companies.
"We are extremely excited to back Pixelgen. Its team of strong serial entrepreneurs with unicorn outcomes and a unique technology foundation combining advanced molecular research and computational innovation fit perfectly with Industrifonden's deep tech investment strategy and expertise in computational biology. We are honored to support Simon and his team to become a category leader within spatial proteomics in the coming decade," said Sobocki.
"With category-defining technology and applications in rapidly expanding markets, Pixelgen is well positioned for growth," added Navigare Ventures Investment Manager Alex Basu, Ph.D., a Pixelgen board member. "We look forward to continuing to support Pixelgen as it expands and builds its portfolio of products for drug research and development."
About Pixelgen Technologies
Pixelgen Technologies AB was founded in 2020 by a team of passionate, experienced innovators and entrepreneurs with a vision to bring a new spatial understanding to biology by mapping cell surface proteins and their spatial inter-relationships. The company has developed Molecular Pixelation, a DNA-based visualization technology for analyzing cell surface proteins, to gain novel insights into cellular activity that will advance better medicines and diagnostics. Pixelgen is headquartered in Stockholm, Sweden.
Contacts
Corporate:
Annika Branting
[email protected]
Media:
Susan Thomas
[email protected]