EAG Invests in New Equipment to Advance SIMS Analysis Capabilities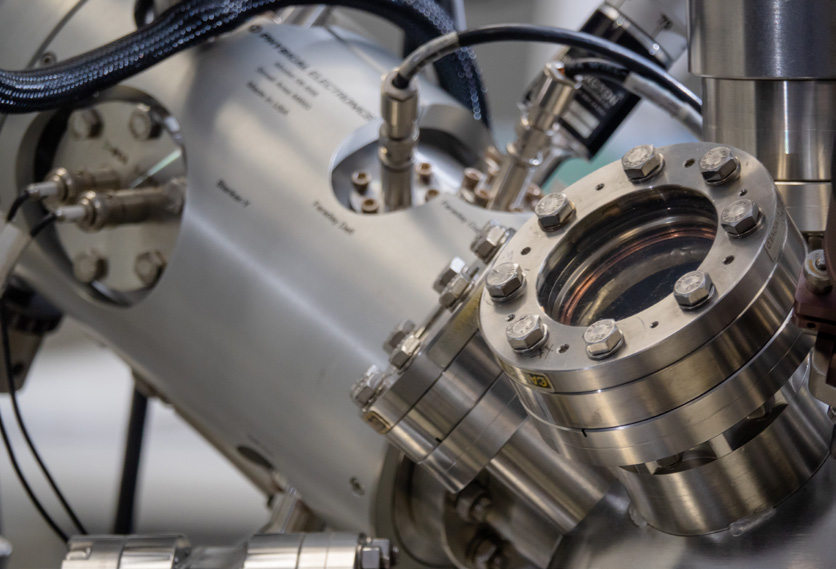 Eurofins EAG Laboratories (EAG) has recently invested in new Secondary Ion Mass Spectrometry (SIMS) tools to enhance small area analysis and add automation to improve throughput. EAG is the industry standard for SIMS analysis, offering the best detection sensitivity along with accurate concentration and layer structure identification. No other analytical laboratory can match EAG's depth and breadth of experience and dedication to research and development in the SIMS field.
The recent investment includes 6 new Cameca 7F Auto SIMS tools which are designed to "deliver high precision elemental and isotopic analyses with increased ease-of-use and productivity, and which have been optimized for challenging applications such as glass, metals, ceramics, Si-based, III-V and II-VI devices, bulk materials, and thin films" (Cameca) and to upgrade eight 6F tools to the 6F E7 model. It also includes 4 Ulvac PHI Adept-1010™ SIMS tools which are optimized for "analyzing shallow implanted dopants in semiconductors and other materials as well as analyzing thin films and multilayer films" (ULVAC-PHI) and to upgrade ten existing Adept-1010™ tools. Overall, these investments will provide new capabilities in depth profile analysis.
Before the recent investment, EAG had the largest number of SIMS instruments worldwide (more than 50 SIMS instruments), high qualified scientists, and the world's largest reference material library of over five-thousand ion-implanted and bulk-doped standards for accurate SIMS quantification. These recent investments further cement EAG as a SIMS analysis industry leader with forty-five years of SIMS experience – which is longer than any other commercial laboratory.
EAG is committed to providing solutions and a partnership to solve SIMS-related challenges. Contact us today to learn more.